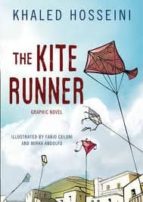 El libro en español!
THE KITE RUNNER (GRAPHIC NOVEL)
Resumen
1970s Afghanistan: Twelve-year-old Amir is desperate to win the local kite-fighting tournament and his loyal friend Hassan promises to help him. But neither of the boys can foresee what will happen to Hassan that afternoon, an event that is to shatter their lives…Since its publication in 2003, The Kite Runner has sold twenty one million copies worldwide. Through Khaled Hosseini's brilliant writing, a previously unknown part of the world was brought to life. Now in this beautifully illustrated, four-colour graphic novel adaptation, The Kite Runner is given a vibrant new life which is sure to compel a new generation of readers.
Descargar el libro THE KITE RUNNER (GRAPHIC NOVEL) gratis
:
Registro de miles de miembros satisfechos que pasaron horas y horas buscando contenido multimedia multimedia, y ahora está disfrutando de los más conocidos libros nuevos, revistas y series, incluyendo el libro THE KITE RUNNER (GRAPHIC NOVEL)
Aquí es gratis. Es por eso que hay que registrarse a través del enlace en esta página:
libros ilimitadas, periódicos y series donde quiera que esté: en el navegador de su ordenador o tableta.
Más de 10 millones de títulos incluye todo tipo de géneros.
Obtener los mejores libros THE KITE RUNNER (GRAPHIC NOVEL), revistas y cómics
en todos los géneros, incluyendo acción, aventura, animado, manga, niños y familia, Clásicos comedia, guía de referencia, drama, extranjeros, horror, música, Romance, Ciencia ficción, Fantasía, Deportes, y muchos más.
Los nuevos títulos se añaden todos los días! Nos gustaría mantener las cosas frescas.
Todas las plataformas. Completamente optimizado.
Ver donde la diversión día cada día miles de personas.
Inscribirse en el libro THE KITE RUNNER (GRAPHIC NOVEL) y diversión sin límites!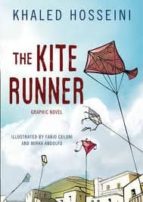 Detalles del libro THE KITE RUNNER (GRAPHIC NOVEL)
:
Datos del libro
Nº de páginas:

136 págs.

Editorial:

BLOOMSBURY PUBLISHING LTD.

Lengua:

INGLÉS

Encuadernación:

Tapa blanda

ISBN:

9781408815250

Año edición:

2011

Plaza de edición:

REINO UNIDO